Gomorra
Did He Do It?
Did He Do It?
DID HE DO IT? puts the accused center stage as viewers are invited to play jury. Piece-by-piece, we reveal crucial details of the investigation, leaving viewers with one question: did…
Rattled
Rattled
Rattled explores the scary, exhilarating, frustrating, joyful and ultimately life-changing experience of parenthood.
Jailbirds
Jailbirds
At the Sacramento County Jail, incarcerated women fight the power and one another as they try to make the best of life – and love – on the inside.
Status: Returning Series
Eps103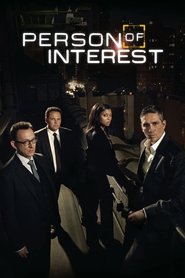 Person of Interest
Person of Interest
Person of Interest follows former CIA paramilitary operative, John Reese, who is presumed dead and teams up with reclusive billionaire Finch to prevent violent crimes in New York City by…
Status: Ended
The Last Alaskans
The Last Alaskans
An eight-part special event that documents the lives of some of the most isolated people in America – the last of their kind – as they struggle and thrive in…
Uncensored with Michael Ware
Uncensored with Michael Ware
Commonly known as the Dungeon, the city of Orario possesses a huge labyrinth in the underground. Its strange name attracts excitement, illusions of honor, and hopes of romance with a…
Getting On
Getting On
Set in a geriatric extended care wing of a down-at-the-heels hospital, Getting On follows put-upon nurses, anxious doctors and administrators as they struggle with the darkly comic, …
Galapagos
Galapagos
Liz Bonnin joins the crew of the research vessel Alucia as they embark upon a scientific expedition to the Galapagos Islands to help protect the biological wonderland from the effects…
Full Steam Ahead
Full Steam Ahead
Historians Ruth Goodman, Alex Langlands and Peter Ginn bring back to life the golden age of steam, exploring how Victorian railways helped to shape modern Britain.
Mediterranean with Simon Reeve
Mediterranean with Simon Reeve
The travel writer and broadcaster journeys around the Mediterranean discovering the extremes that lie beneath the picture postcard tourist veneer.
Dungeon ni Deai wo Motomeru no wa Machigatteiru Darou ka
Dungeon ni Deai wo Motomeru no wa Machigatteiru Darou ka
Join or Die with Craig Ferguson features the comedian debating provocative and timely topics in his unorthodox and iconoclastic manner. Each episode features a panel of guests which will …