Hidden
Eps27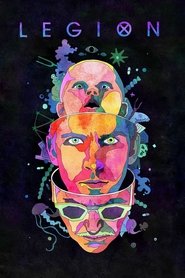 Legion
Legion
David Haller, AKA Legion, is a troubled young man who may be more than human. Diagnosed as schizophrenic, David has been in and out of psychiatric hospitals for years. But…
Status: Ended
Aieonmaen
Aieonmaen
oo Hong Bin, the CEO of a game company, has got everything. He is capable, rich and even good-looking. However, this perfect guy lacks in one thing. He is so…
Shifting Gears with Aaron Kaufman
Shifting Gears with Aaron Kaufman
Building Giants
12 Monkeys
Hacking the Wild
Hacking the Wild
Andy Quitmeyer attempts to survive in the wild while using everyday technology to aid him.
The Secret History of My Family
The Secret History of My Family
Documentary series exploring social history via the family trees of ordinary families, tracing the family forward through history to their modern descendants.
Utopia
Utopia
Set inside the offices of the Nation Building Authority, a newly created government organization responsible for overseeing major infrastructure projects, Utopia explores that moment when…
Dash Dolls
Dash Dolls
The series features a group of young female employees, referred as Dash dolls, working in the upscale Dash boutique in Hollywood which is owned by the Kardashian family.
Hard Knocks
Hard Knocks
Hard Knocks is a reality sports documentary produced by the NFL and HBO. Each season the show follows an NFL team during training camp in preparation for the upcoming season.
Eddie Stobart: Trucks & Trailers
Eddie Stobart: Trucks & Trailers