Kid Cosmic
A boy's superhero dreams come true when he finds five powerful cosmic stones. But saving the day is harder than he imagined — and he can't do it alone.
The Briefcase
The Briefcase
Poor families are given money. They can choose to keep it, keep some, or give it all away.
The Javone Prince Show
The Javone Prince Show
Award-winning comedian Javone Prince hosts a new show looking at life in multicultural Britain. Featuring sketches, stand up, live music and some very special guests.
So Cosmo
So Cosmo
Joanna Coles leads a team of editors who work hard and play hard putting together Cosmopolitan magazine.
Ben 10: Alien Force
30 Minute Meals
30 Minute Meals
Rachael whips up a delicious and flavorful 3 course meal from start to finish in under 30 minutes.
100% Hotter
100% Hotter
A make-under rather than a make-over show, targeting people whose style is so in your face you cannot help stop and stare while their family and friends squirm with embarrassment.
Epicly Later'd
Epicly Later'd
Explores the careers and lives of some of the most influential people in skateboarding-and in the culture at large.
World's Strongest Man
World's Strongest Man
People lifting heavy things
Eps2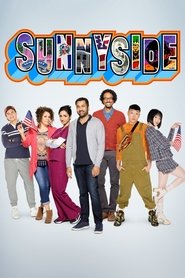 Sunnyside
Sunnyside
A disgraced New York politician who was the city's youngest city councilman in history until he was brought down by a public intoxication incident gets an opportunity to rebuild his…
Status: Returning Series
Hell's Kitchen AU
Hell's Kitchen AU
Hells Kitchen Australia is an Australian cooking reality competition television series which puts aspiring chefs through rigorous cooking challenges and dinner services at a restaurant in Sydney.
Poldark
Flatpack Empire
Flatpack Empire
A look behind the scenes of IKEA, the worlds largest and best-known furniture retailer.