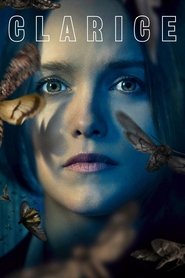 Clarice
In 1993, six months after the events of The Silence of the Lambs, FBI Agent Clarice Starling returns to the field to pursue serial murderers and sexual predators while navigating the high stakes political world of Washington, D.C.
Escape the Night
Eps12
Levius
Levius
With the casualties of war still haunting him, young Levius uses his prosthetic arm to take his fight into the brutal world of Mecha Boxing.
Status: Returning Series
George Clarke's Amazing Spaces
George Clarke's Amazing Spaces
George Clarke explores the extraordinary world of small builds, where people turn tiny spaces into the most incredible places to live, work and play. He even tries making a few…
Sonic Underground
Stay Here
Stay Here
Designer Genevieve Gorder and real estate expert Peter Lorimer show property owners how to turn their short-term rentals into moneymaking showstoppers.
Father Brown
Ice Road Truckers
Ice Road Truckers
During the harsh winter of Canadas Northwest Territory, remote villages and work camps are cut off from the world. To keep them supplied, a tenacious group of long-haul truckers drive…
Steve Austin's Broken Skull Challenge
Steve Austin's Broken Skull Challenge
A competition where ball-busters compete in challenges such as The Nut Cracker and The Mud Bath to reach the final challenge, The Skull Buster.
Acting Out
Acting Out
An outrageous comedy series in which the most irreverent established and up-and-coming comedians of today have their best stand-up routines acted out. Well see hilarious reenactments of …
Guy's Family Road Trip
Guy's Family Road Trip
Status: Returning Series
Gear Heads
Gear Heads
GEAR HEADS follows Nick Field and Rick Ford who own and operate Fastlane the performance racing shop out of Houston, TX. Everyday is a new challenge in a shop full…